Map of Daily Grams of Protein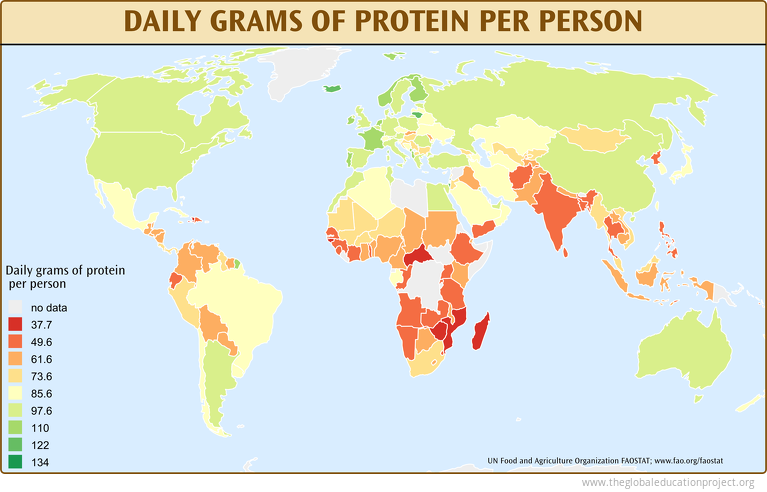 "Severe food insecurity is higher in 2017 than it was in 2014 in every region except Northern America and Europe, with notable increases in Africa and Latin America."
--UN FAO State of Food Security and Nutrition in the World 2018
2005 version of this map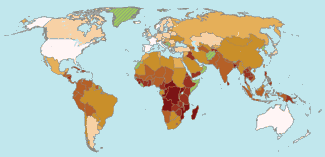 Sources
UN Food and Agriculture Organization FAOSTAT, www.fao.org/faostat
Sign up for EARTH Dispatches
Enter you email below to get jaw dropping charts and maps delivered straight to your inbox.
Get the EARTH presentation
A 150 page high-resolution PDF containing all updated maps, charts and data on EARTH website; use as an information-packed educational slide show, printed booklet or a set of single-page handouts.
Learn More