Percentage Of The Population That Is Undernourished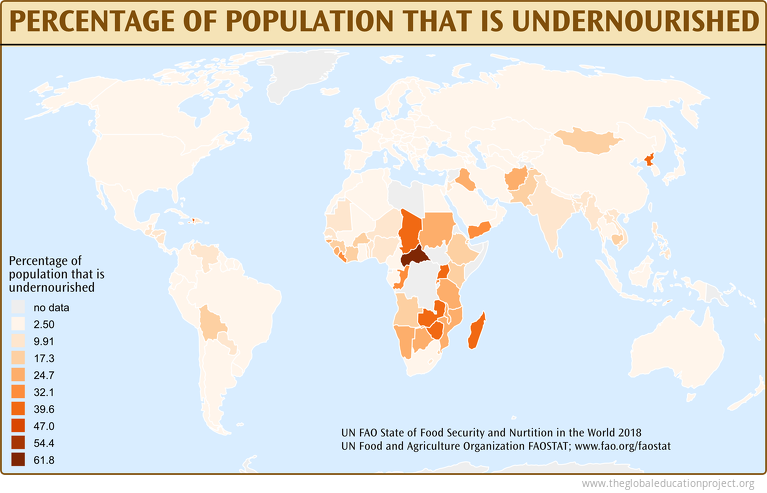 After a prolonged decline, recent estimates show global hunger increased in 2016. The failure to reduce world hunger is closely associated with the increase in conflict and violence in several parts of the world. In addition, gains made in ending hunger...


Page 1 of 1

Sign up for EARTH Dispatches
Enter you email below to get jaw dropping charts and maps delivered straight to your inbox.
Get the EARTH presentation
A 150 page high-resolution PDF containing all updated maps, charts and data on EARTH website; use as an information-packed educational slide show, printed booklet or a set of single-page handouts.
Learn More