Soil Erosion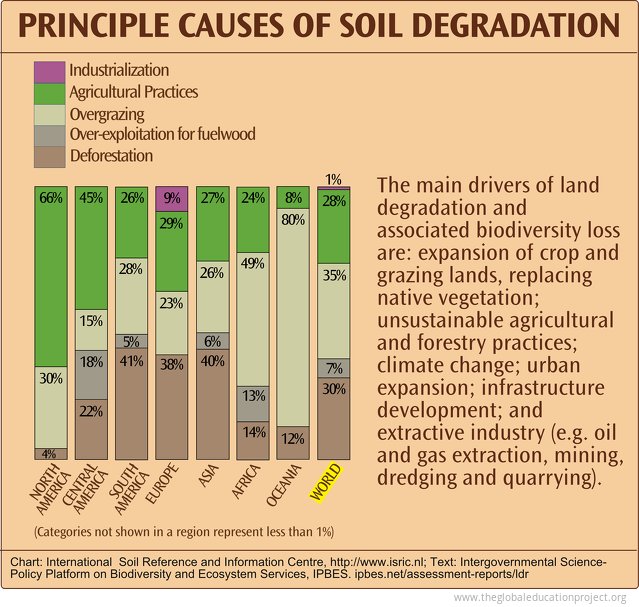 "About 2 million hectares of rainfed and irrigated agricultural lands are lost to production every year due to severe land degradation, among other factors." [1] "It takes approximately 500 years to replace 25 millimeters (1 inch) of topsoil lost to...


Page 1 of 1

Sign up for EARTH Dispatches
Enter you email below to get jaw dropping charts and maps delivered straight to your inbox.
Get the EARTH presentation
A 150 page high-resolution PDF containing all maps, charts and data on EARTH website; use as an information-packed educational slide show, printed booklet or a set of single-page handouts.
Learn More