Historical Temperature And Major Greenhouse Gasses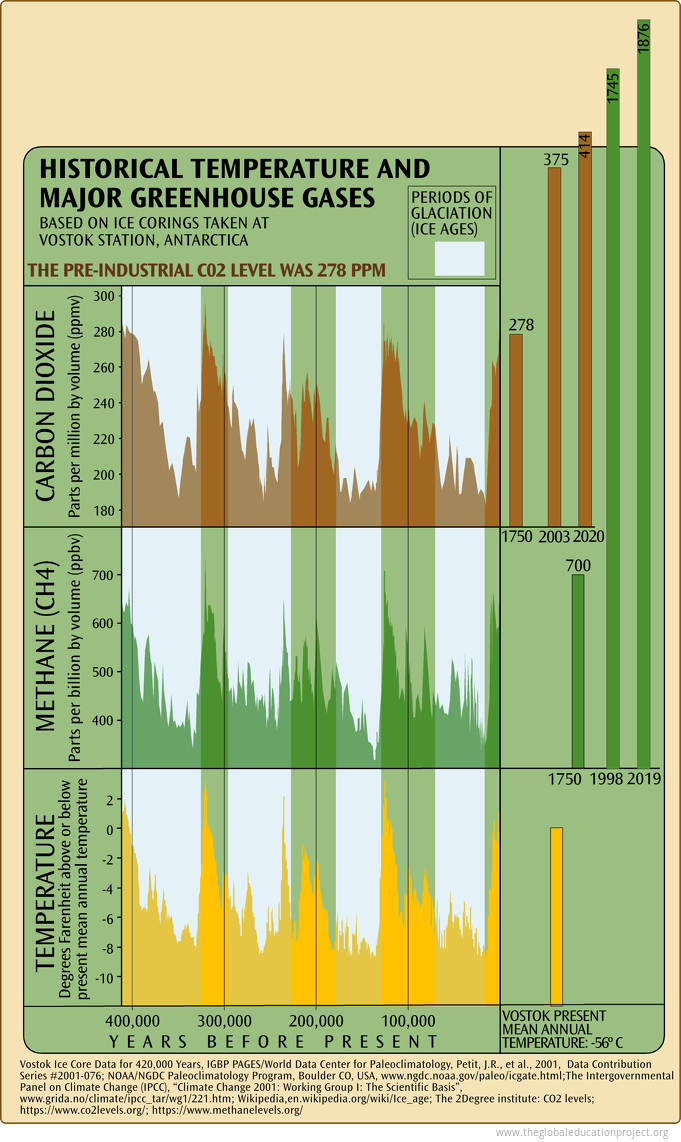 CO2 concentrations are well above historic maximum levels.* The GWP (Global Warming Potential) of methane gas (CH4) is greater than the GWP of CO2. Warming could release vast quantities of CH4 from thawing tundra and seabed methane hydrates. *Levels...


Page 1 of 1

Sign up for EARTH Dispatches
Enter you email below to get jaw dropping charts and maps delivered straight to your inbox.
Get the EARTH presentation
A 150 page high-resolution PDF containing all maps, charts and data on EARTH website; use as an information-packed educational slide show, printed booklet or a set of single-page handouts.
Learn More