Arctic Sea Ice Extent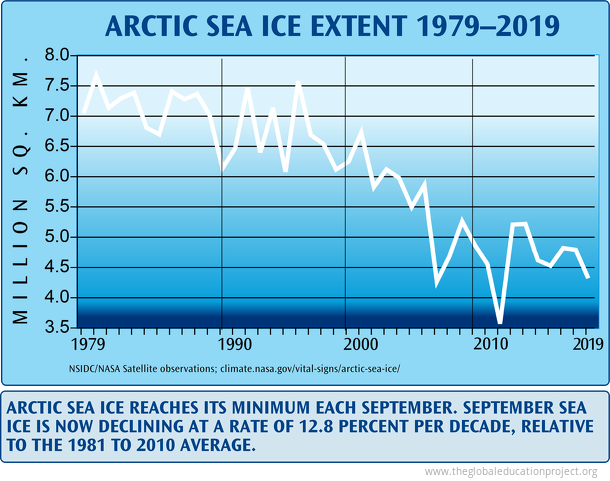 Satellite based records of Arctic sea ice began in 1978. By late October of 2020, the main nursery of Arctic sea ice in Siberia had yet to start freezing. The late freeze could amplify feedbacks that cause more decline of sea ice. Less sea ice means less...


Page 1 of 1

Sign up for EARTH Dispatches
Enter you email below to get jaw dropping charts and maps delivered straight to your inbox.
Get the EARTH presentation
A 150 page high-resolution PDF containing all maps, charts and data on EARTH website; use as an information-packed educational slide show, printed booklet or a set of single-page handouts.
Learn More