Middle East > Poster


Second edition just published - completely updated and expanded second side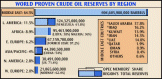 Essential maps and charts for a quick comprehension of Middle East issues
Twenty five individual maps. Seventy five charts and graphs.


"...the single best resource for teaching about the Middle East I have ever seen."
- Dr. Mott T. Greene, MacArthur Fellow and Professor of Science and Values, Univ. of Puget Sound
Distilled, rigorously footnoted and referenced to highly credible sources.

Helpful for people of all ages, religions and political persuasions.

| | |
| --- | --- |
| Side 1 | |
VISUAL IMPACT!
A spectacular high resolution satellite image of the entire region.
Direct visual comprehension of the geology, topography, and ecology of this part of planet earth.
Great for study and display.

Side 2



Large and detailed contemporary maps of Iraq and Israel/Palestine.


Maps and captions illustrating war and political history in the Middle East, Palestine and the emergence of the state of Israel. Overviews of current conditions and challenges.

Maps of Old Jerusalem, New Jerusalem, Gaza, the West Bank, and water systems. Shows sites sacred to Judaism, Christianity and Islam.



New for the second edition:

Map of Middle East oil fields, pipelines, refineries and US military bases.
Baghdad satellite photomap.
Map of Old Testament locations and events.
Historical timeline of Palestine/Israel.
Updated and expanded maps: The West Bank, The Gaza Strip, Iraq.
New graphs & charts: international treaties, Security Council resolutions, population demographics, oil production, and more.
An impartial, non-partisan educational reference.
For the generalist, the educator, the scholar, the student,
the consultant, the mentor, the well-informed, the responsible citizen.
"...I've never seen anything like it -- combining detailed information about specific hot-button issues with core data about each country and a spectacular relief depiction of an area bounded by Egypt and India. It will be an invaluable resource for secondary schools and for instructors in college courses."
- Dr. Ian Lustick, Associate Director, Solomon Asch Center for Study of Ethnopolitical Conflict, and Merriam Chair in Political Science, University of Pennsylvania.

Retail Price (US Dollars)
:::::::::::::::::: Order Now! ::::::::::::::::::
For more information please contact us by email at or call (250) 935-6785
Start
|
History Index
|
Educational Products
|
Contact
|
Disclaimer
|
Middle East Overview
|
Sitemap

Copyright 2003 The Knowers Ark Educational Foundation