Asbestos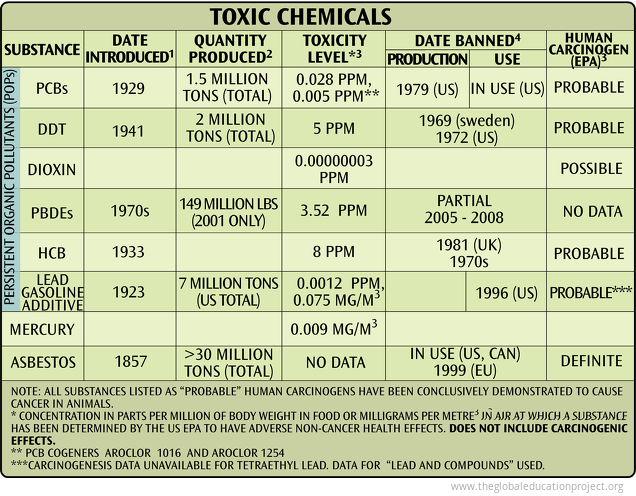 In 1998 the US Environmental Protection Agency did a study of the hazard data available on 2,863 chemicals that the US imported or produced in quantities greater than 1 million lbs/year. Most had never been tested to determine how toxic they were to humans...


Page 1 of 1

Sign up for EARTH Dispatches
Enter you email below to get jaw dropping charts and maps delivered straight to your inbox.
Get the EARTH presentation
A 150 page high-resolution PDF containing all maps, charts and data on EARTH website; use as an information-packed educational slide show, printed booklet or a set of single-page handouts.
Learn More