Aquaculture Environments By Country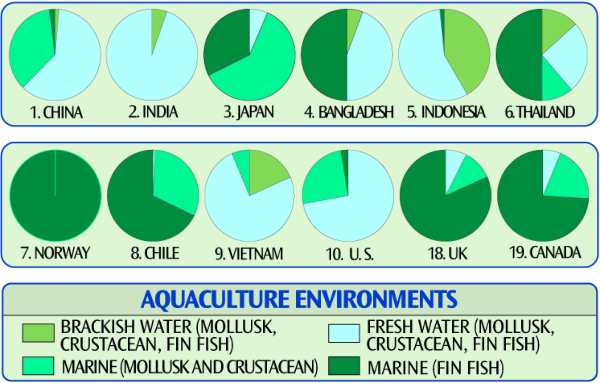 The high protein feed for farmed salmon is largely composed of ocean caught fish meal and meat offal from poultry and hog processing. Because of bio-accumulation of toxins in the feed, "consumption of farmed salmon even at relatively low frequencies results...


Page 1 of 1

Sign up for EARTH Dispatches
Enter you email below to get jaw dropping charts and maps delivered straight to your inbox.
Get the EARTH presentation
A 150 page high-resolution PDF containing all maps, charts and data on EARTH website; use as an information-packed educational slide show, printed booklet or a set of single-page handouts.
Learn More